The Apogeo Spatial mission is to communicate the power of geospatial tools and technologies in managing the world's scarce resources and environment, so that the global population has security—of water, food and energy.
Apogeo focuses on long-term sustainability and security of the planet and people. We provide visual intelligence elevating global awareness. Business, government and academic professionals find the information—and inspiration—for using geospatial tools to build a more sustainable world. With the fresh, relevant insights from expert contributors, stunning visuals and clear examples of the technologies, those who make critical policy and business decisions about the world's resources will understand the power of remotely sensed data.
Apogeo Spatial is the new name of what was Imaging Notes magazine for more than two decades.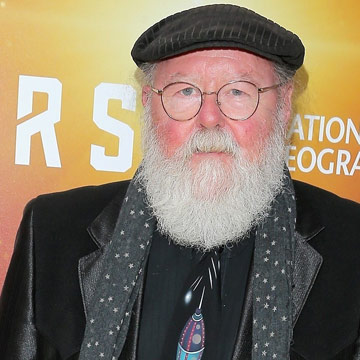 Leonard David
Contributing Writer
Leonard David is a space journalist, reporting on space activities for over 50 years. He is author of the new book, Moon Rush: The New Space Race, published by National Geographic in May 2019. Mr. David is also author of Mars – Our Future on the Red Planet published by National Geographic in October 2016.

READ MORE
Matteo Luccio
Contributing Writer
Matteo Luccio has more than 20 years of experience as a magazine writer and editor. He has a master's degree in political science from MIT and he co−founded the public policy magazine Oregon's Future, which he edited for four years. 

READ MORE
Apogeo Spatial is an important link to the education and academic communities to show young people the impact of geospatial technologies in helping to solve challenging problems facing humankind and to know more about the unknowns.

Mark Brender

Director / DigitalGlobe Foundation

Apogeo is providing game-changing insights for a game-changing sector.

Nancy Colleton

President / Institute for Global Environmental Strategies Executive Director / Alliance for Earth Observations

It is exciting to see Apogeo Spatial and its focus on ecosystem health. Our ecological and social challenges are intertwined and global. Utilizing the view from space will assist us in addressing large-scale ecosystems health and in determining the actions that will be generative and effective in healing the planet. Apogeo Spatial is bringing critical ideas and tactics for utilizing geospatial tools to solve global issues.

Anita M. Burke

Founder / The Catalyst Institute

The Apogeo Spatial launch is very exciting for those of us working in the geospatial field. Apogeo is a leading source for understanding how global scale issues can be addressed using geospatial information and tools. It is becoming a primary means to keep up with the revolution in spatial information.

Bill Gail, PhD

CTO / Global Weather Corporation