The Demise of Google Earth Enterprise
By Matteo Luccio / Contributor / Portland, Ore. /
www.palebluedotllc.com
Google is ending a 10-year run of Google Earth Enterprise (GEE), which contributed greatly to the market for geospatial "Digital Earth" products for business. Google also has a reputation for ending support for some of its products. On March 20, 2015, it "deprecated" Google Earth Enterprise, meaning that it should be avoided, and announced that it would stop supporting it two years later. The company had previously announced that it would discontinue support for its Google Earth API and for Google Maps Engine. It will support the latter through the end of January 2016.
Google Earth Engine, on the other hand, "is moving forward like gangbusters, with accelerating adoption," according to Rebecca Moore, Google's manager for Google Earth Engine and Earth Outreach. Earth Engine is a platform developed to turn pixels into knowledge at global scale, all for societal benefit. Watch for an article in a future issue.
GEE allows organizations to store and process terabytes of imagery, terrain, and vector data on their own servers, and publish maps securely for their users to view using Google Earth desktop or mobile apps, or through their own application using the Google Maps API. Asked repeatedly to discuss the end of GEE, Google declined to comment for this story.
Several options exist to replace Google Maps Engine, including Esri's ArcGIS Online, Mapbox, CartoDB, iSpatial, Mango Map, GIS Cloud, First Mile Geo, FME Cloud, Nearmap, Ubisense myWorld, CartoLogic, CMaps Analytics, Skyline, and a combination of Google products. Replacing GEE is harder, however, both because of its capabilities and because many of its users are very large organizations, such as federal agencies.
Three possible replacements for GEE to varying degrees are INdicio, by Galdos Systems; ArcGIS Earth, which Esri plans to launch by the end of the year; and Vricon, a company formed as a partnership of SAAB and DigitalGlobe (DG) that is currently in start-up mode. I discussed the launch of ArcGIS Earth with Chris Andrews, 3D product manager for Esri's ArcGIS platform, and the start up of Vricon with Isaac Zaworski, the new company's vice president.
ARCGIS EARTH
The initial release of ArcGIS Earth will be primarily "a viewing experience," says Andrews. Users will be able to navigate around a globe and look at different basemaps provided by either ArcGIS Online or their own portal for GIS server, as well as to add a wide variety of KML data and services, shapefiles, Esri feature services, map services, image services, theme services, and other select Esri Web service data. "The idea is to give users a really lightweight experience exploring, visualizing, and then quickly sharing what they are looking at."
No product platform is ever complete on its first day on the market or ever finished, for that matter. Esri will release a beta of ArcGIS Earth in October and is "working very hard," he says, to launch the full product ìbefore the end of the yearî as a lightweight, desktop client for interacting with KML, ArcGIS services, and other geospatial data. "We will do some things that will be a lot like Google Earth and other things that will not be." Jack Dangermond, Esri's founder and president, picked the name ArcGIS Earth, Andrews explains, because it is intended to be an extension of the ArcGIS platform.
Initially, Esri is focusing on large enterprise customers, such as civilian and military government agencies that are facing a transition off of Google client technology. "If you look at the ArcGIS stack, Server does very well in terms of providing the types of data that those customers get out of Google Enterprise software," Andrews points out. "Portal is the application server that wraps a variety of information products around that data. Then we have Web capability, we have a thick desktop capability, and now, with ArcGIS Earth, we will have a lightweight desktop client and, in the future, a mobile client that can consume the services coming out of Portal for ArcGIS Server. ArcGIS Earth is just one piece of a much bigger strategy of being the best enterprise GIS solution that there is."
ArcGIS Earth will be available to anyone for free (as Google Earth offered a free version), for example, to look at publicly available data in ArcGIS Online. However, using it to look at private group data in ArcGIS Online or at private data behind a firewall will require an Esri account. To serve out a password-protected service from ArcGIS Online or from inside a firewall using Portal, ArcGIS Earth should be able to view either one. Many users will probably be behind the firewall, using Portal, but Esri will also make ArcGIS Earth available on its Website.
Those customers who will have to make the transition already have many challenges, Andrews points out. They have very well established workflows and processes. Often, they are already Esri customers. "So, we are not necessarily talking about winning over a customer. We are talking about helping our customers stay happy and operational." Today, typically, they have a workflow for having their "globes" produced – sometimes by Google, sometimes by Esri, sometimes by another integrator partner – and for hosting them on a server and serving them out to many users across their organizations. Higher-end GIS users will continue to use desktop and now ArcGIS Pro in those scenarios.
ArcGIS Earth is rebuilding on top of Esri's platform a piece of the workflow that they can no longer perform on Google technology. Andrews acknowledges, however, that on day one Esri's new platform will not be able to satisfy these organizations' every requirement, such as time-based information. "We have a development road map and we have to be sure that we are delivering a quality product," he adds.
Organizations that will have to transition off of Google Earth Enterprise have alternatives to ArcGIS Earth. However, none of them are "as robust as Esriís overall platform picture," according to Andrews. "If you get down on the granular level of feature-by-feature, then there is always somebody with a better feature in one area or another, but if you are looking for an enterprise GIS platform that can deliver 2D and 3D, I don't see anything that truly is an alternative right now."
---
---
---
VRICON
Vricon was created in May 2015 as an independent company, as a joint venture between Saab AB, which contributed IP it developed over 25 years and considerable financial investment, and DigitalGlobe, which contributed a ìlibrary cardî to its entire collection, present and future.
Vriconís core product is a fully textured, 3D surface mesh model at 50-cm resolution and an absolute accuracy of 3m SE90 or less, called Globe in 3D. "We are going to build the entire face of the planet and it will be consistent, which is something that has really never been feasible before today," Zaworski says. "Our vision is to build the highest resolution, most accurate 3D map or representation of the face of the Earth that we possibly can." It starts with building the data but, in the longer-term, his company wants to push the community to think of all spatial data in 3D and then 4D. Starting in early 2016, the company plans to build 2 million square kilometers of 3D data a month, just using DG's data.
---
---
Vricon, Zaworski explains, will offer products and services in three categories: data products, primarily 3D, in conventional formats and unconventional formats; software products to use and exploit those data products, as well as other data products; and a services package that can enable users to perform advanced analysis off of the best data available, making it accessible to customers who may not have been able to afford to buy high quality lidar data. Additionally, it also builds several derivative products for use in conventional geospatial datasets, such as a 2m DSM in standard geoTIFF format. Their production process also yields a vector layer that describes all of the water in any given scene or location and remotely sensed control points for GPS- denied areas around the world.
---
---
---
Building on decades of research and development, SAAB built a capability to do fully automated, multi-view stereo 3D reconstruction. Automation, Zaworski explains, is the key to Vricon's large scale plans. It is building a very large data center in Reston, Virginia, which will do all of the processing. A very small production staff will make sure that the data quality is consistent, but will not edit the finished product.
---
---
---
---
Traditional stereo correlates two raster images taken from slightly different angles and compares them at a pixel or feature level in order to calculate the third dimension. This generally requires collecting the data in a structured stereo way. Today, it is possible to contract satellite or airborne providers to collect stereo pairs. However, that type of collection tends to be time-consuming and expensive. Furthermore, because most of the pixels collected that way are from near nadir, they do not incorporate the oblique information that enables accurate modeling of the sides of buildings and windows, under bridges, etc.
"ArcGIS Earth is just one piece of a much bigger strategy of being the best enterprise GIS solution that there is."
Multi-view is an evolution on that old stereo concept, Zaworski explains. "It takes a whole bunch of images that happen to be overlapping, collected from a whole bunch of different angles in an unstructured way, and uses image processing and computer vision techniques to correlate them, compare them, and extract the parallax information statistically. This greatly cuts costs because it does not require expensive, structured stereo collects and allows Vricon to make full use of DG's archive. It also allows us to build models that do include really good representations of the sides of buildings and all that complex geometric structure that you might miss in a traditional stereo product."
The algorithms that Vricon uses are sensor-agnostic. Therefore, DG is not the only source it can use to build 3D data. "One of the biggest reasons we started out as a joint venture with DG is that they have 65 or 70 petabytes worth of data in their archives today and it is growing with more than one million square kilometers of new collection on a daily basis." Additionally, Zaworski points out, DGís data is very accurate, which is essential for VIRICON because it does not use any ground control. Rather, it relies exclusively on the images' original metadata, extracting the geometry very precisely, and doing bundle adjustments across many images. However, if needed, it can use images from other sources, such as Airbus, Planet Labs, or Google's Skybox.
Vricon will port to the cloud all of the finished products from the Reston facility – high accuracy, fully textured, 3D data will – and host them live in a Web service. "So, not only do we provide a capability to post data on an enterprise scale and make it available to customers with a user experience that is simple and responsive, kind of like the way that Google Earth revolutionized the way that we think about very large raster datasets, but we are actually bringing the data too and the ability to operate on them," says Zaworski. It will allow users to layer on other raster and vector data in the form of other OGC services, such as Web Map Tile Service (WMTS), KML shapefiles, WFTS, and WFS services.
"Vricon just announced a new product, Vricon DSM-10, which is a 10-meter digital surface model at the disruptive price of $1.99/km2."
Google Earth Enterprise provided users in closed environments the server-side ability to fuse datasets into a "globe" or a run-time environment that they were then able to serve out as a Web service. Vricon's model is similar, except that it does not require the user to actually spin a brand new globe or a run-time environment for each update. "Our 'globe' exists in database space," says Zaworski. "For all intents and purposes, it is an efficiently correlated spatial database that supports the ability to do dynamic updates as well as providing the full, multi-layered support that you would be interested in from a Google Earth-type capability."
The visual starts off with a background of low-resolution global elevation profile as well as a 15-meter blue marble texture. In a demonstration, Zaworski zooms down into a 50-cm resolution, full color 3D surface mesh of the Washington, D.C. area that is streamed down from Amazon services, displayed on his computer, and dynamically paged in and out. It is very responsive.
"This is being rendered on my machine, in the exact same tiled fashion that you would think about from a Google Earth," he points out. "Every single pixel is fully projected to, in this case, WGS84 global coordinate system," (the World Geodetic System 1984, which is used by the Global Positioning System.) A dynamic measurement tool, operating on the client side, calculates distances and areas in real time. Other tools allow the user to extract the coordinates of any point and perform viewshed and line-of-sight analyses.
Vricon also offers its Explorer software. Similar to Google Earth Pro, it is a very lightweight and easy to use data visualization environment with some ability to do exploitation and analysis.
CONCLUSION
As tens of thousands of users, including some very large organizations, are assessing their options following the end of Google Earth Enterprise, Esri's launch of ArcGIS Earth and Vricon's ramp-up appear to be two promising alternatives, among others.
---
Q&A
Z Matters: Building the Globe in 3D
Myrna James Yoo, Publisher, Apogeo Spatial and Craig Brower, VP, Vricon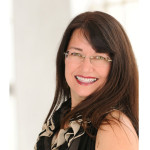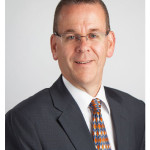 Q What does Vricon offer?
A Vricon is building the highest-resolution, most accurate 3D model of the entire world. The Globe in 3D is a georeferenced photorealistic 3D geospatial dataset that is hosted live in the cloud and made accessible to customers as a streaming Web service. Vricon's technology offers warfighters, analysts and decision makers the ability to work in a truly 3D environment and develop new insights and make better decisions faster.
The Globe in 3D is a commercial, full-color, 50-cm-resolution 3D dataset with an absolute accuracy of 3m SE90 (Spherical error 90%) anywhere in the world.
This dataset is streamed to users as a lightweight Web service, accessible in real time for efficient visualization and exploitation via cloud storage. Additionally, Vricon's Globe in 3D product suite offers traditional geospatial data products including DSMs, point clouds, and true orthos. All products offered from the Globe in 3D product line are built using the same automated image pro- cessing technology, without the use of any ground control points.
Q Why does Z matter?
A Z matters because the real world is 3D! Vricon has been called aparadigm shift by our clients in the defense and intelligence space, applying Vricon for GPS-denied navigation, precision targeting, mission planning/rehearsal and general situational awareness. Think about getting in and out of a remote hostile location. With Vricon, operators can become familiar with the terrain and situation and make better informed decisions.
In industries where we are striving for more precise answers to questions that are increasingly more complex and numerous, traditional 2D geospatial correlation eventually becomes a limiting factor; 3D correlation is a logical next step. By including the Z dimen- sion (in addition to the x and y axes) in analyses, true precise geospatial context can be achieved for all datasets, and the next generation of data analytics can be enabled.
Q What's different about Vricon?
A Vricon implements automated 3D image processing algorithms inside a state-of-the-art high-performance computing system with direct access to the world's largest global imagery archive. This creates an unparalleled geospatial production capability – and enables the production of The Globe in 3D at an extremely rapid rate and significantly reduced cost.
Currently, access to 3D data for most mainstream geospatial analysts is limited.†Lidar sensors, SAR sensors, and existing stereo extraction techniques for generating 3D data are too expensive and time consuming. Additionally, specialized exploitation tools are required to make the data useful.
Vricon provides a scalable and affordable 3D environment that is available to geospatial organizations as a consumable Web service. Users will be able to stream, visualize, utilize, and exploit The Globe in 3D on any desktop or mobile device.†Vricon also offers locally stored solutions for applications without network access. This provides a true 3D situational awareness capability, replacing current 2.5D situational awareness applications.
Q How fast can I get a piece of the Globe?
A The Globe in 3D is under construction at Vricon today. Nearly instant access is available to our fast growing, off-the-shelf archive of cloud-hosted 3D data, which includes more than 100 locations around the globe. On top of our current archive, we are steadily ramping up production capacity to a full operational capability of 2,000,000 square kilometers per month by mid-2016. At this rate, we will be able to produce areas of key importance to our customers in the first 18 months. For comparison, the entire area of the two countries of Iraq and Afghanistan is roughly 1,100,000 square kilometers.
Q What types of imagery can Vricon use?
A Vricon employs sensor-agnostic algorithms that can process imagery from satellites, and aerial and unmanned platforms. Vricon's unique access to DigitalGlobe's extensive archive of commercial satellite imagery – which, today, exceeds 5 billion square kilometers – provides an extensive foundation on which to build The Globe in 3D.
Q How "real time" is the data that you will be offering, in terms of imagery? OR how would you answer that question?
A The limit to the real-time aspect of our 3D data is based on the availability of source data. As more source data becomes available (aka small satellites), our production speed can be leveraged to create a more real-time 3D modeling solution.
Q How did Vricon get started?
A Vricon is a new independent commercial company created in May 2015: a joint venture between Saab AB and DigitalGlobe, Inc., Vricon (McLean, Va.), combines Saab's unique 3D image processing capability with DigitalGlobe's data archive. This exceptional mixture of technology and data enables Vricon to produce highly accurate photorealistic 3D models.
Q What does the future hold for Vricon?
A We think of ourselves as a startup company, with our primary focus for the near term on scaling up our production capacity to build The Globe in 3D. The next step is to enable solutions and services operating on our unique dataset to answer new questions and solve new problems on a global scale. In parallel, we will continue to incorporate new datasets and phenomenologies into our production process to augment our view of the real world in both space and time.
Vricon envisions a future when Z is not overlooked – a future when all users in the global business and government geospatial communities will have access to high-quality, recent 3D data and services, on demand.
---